We provide security fasteners to manufacturers, and distributors throughout Greater China and around the world. Our security fasteners are used to protect a wide variety of applications, including communications equipment, consumer electronics, and medical equipment. In addition, we provide various reusable safety tools to fix them.
Custom Security Fasteners, We also provide custom security fasteners including secondary processing security fasteners( modified lengths and diameters, and threads), and security fasteners made to custom drawings and specifications.
Feel free to contact us thru [email protected] to get your demanding custom fastener solution.
Shear bolts, socket shear bolt, shear nuts
Shear Bolts or Shear Head Screws have a break-away hexagonal drive head which makes this one-way screw, very difficult to remove once installed.
Installed with a standard box or ring spanner, or a socket drive, the bolts are available with either a countersunk or button style head, so there is bound to be one that`s right for your application.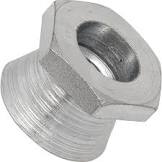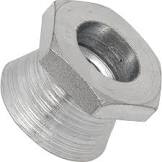 Security Torx
Security Torx Screws are also often called Pin Torx Screws, Star Drive Pin Screws, or Resistorx security screws, but whatever you call them, they are a great product for high torque applications or for use with powered screwdrivers …and they`re available from stock.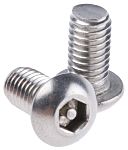 Twin hole security screw/nut
Twin Hole tamper-resistant security screws (also known as Snake Eye screws or Pig Nose Screws) have two small holes drilled into the head.
A special twin pin driver bit is required to both tighten and release the screws. The Twin Hole Security Screws or Snake Eye or Pig Nose Screws also known as 2 hole security screws are manufactured from A2 stainless steel and are suitable for internal or external use.

Special head security screw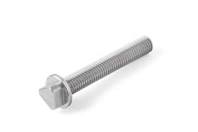 Triangle head bolt
A 2-way reusable fixing with a special head type that requires a special key wrench for install and removal. This unique feature renders the bolts tamper-proof, reducing the risk of vandals or intruders tampering with or undoing the screws.
One Way Security Screws
One Way Screws get their name because of their drive style. The head of the fastener features a slotted drive that is designed to instantly cause a cam out if the driver is turned in the wrong direction. This makes the installation of the screws easy, requiring only a standard slotted bit, but the removal of the screw is difficult (if not impossible) without the corresponding bit or a specifically designed removal tool.