What is the little yellow croaker that you usually see? Steamed? Fried? Braised? Today I will introduce you a different little yellow croaker, it looks like this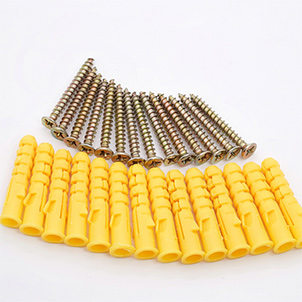 The new "net celebrity" yellow croaker in the fastener industry has similar functions to traditional rubber plugs, but it is more useful.
What is the specific advantage?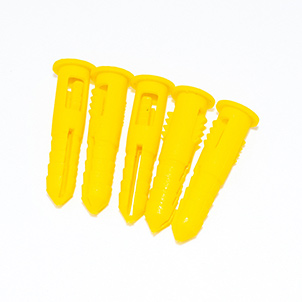 1. Expansion curve
Good expansion curve design greatly increases the anchoring force of the anchor bolt
2. Anti-slip leaf wings
The blade fin on the casing prevents expansion and rotation and increases friction
3. Edge design
The edge of the pipe head can effectively prevent the expansion screw from entering the depth of the manhole due to deep drilling
The small yellow croaker expansion tube is a new type of expansion tube, which can be used with color zinc nails or stainless steel nails according to the needs of your actual use scenes. It has good toughness, corrosion resistance, not easy to break, thick wall, full expansion, and strong bearing capacity. The bottom edge is enlarged, which can prevent the anchor bolt from penetrating into the wall. Suitable for solid masonry, concrete, etc., suitable for installing light-load objects such as curtain rods, photo frames, coat racks, power switches, skirting boards, etc.