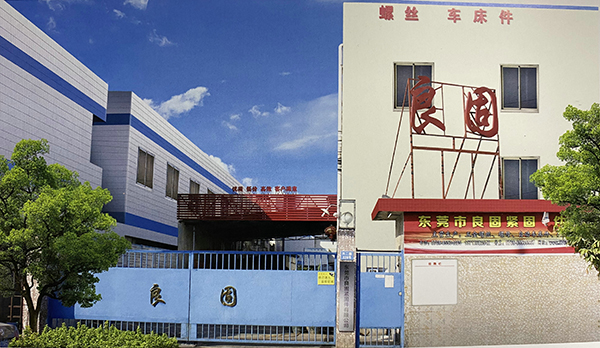 LIANGGU is a manufacturer with years of professional experience in designing and production of precision bolts, screws, nuts & machining parts and other metal parts.
Our team of technical experts specializes in cooperating with our clients to develop various customized products.
The products have been widely used in 3C electronic products such as mobile phones and PC, 3D-printers, drones and other smart hardware, as well as automobiles, home appliances and medical devices.
Our products are widely sold to countries and regions such as China, the European Union, the United States and Hong Kong, helping our clients to turn their awesome ideas into better products.
LIANGGU HISTORY
2003 Started the business of producing screws

Mr. Yu and Ms. Liu, both of their very young careers started in a foreign screw factory. After they met and got married, they decided to create their own small family workshop to provide higher quality products and services.
2006 Expanded business to hardware machining

After years of development and continuous growth, their workshop has expanded from operating a few machines by themselves to hiring several professional workers to operate dozens of production equipment, and provide dozens of companies with stable and high-quality screws. The business scope has also evolved from providing customized screws to providing various customized hardware parts.
2010 Formally established

After surviving the 2008 financial crisis, Mr. Yu and Ms. Liu realized that a small-scale production model could not better serve customers with higher quality requirements. In 2010, the well-prepared company Lianggu came into being. Lianggu started its journey as a professional fastener manufacturer in South China.
2013 ISO9001-2008

ISO 9001 provides a practical and workable Quality Management System for improving and monitoring all areas of our business. In 2013, LIANGGU has been verified by the ISO9001-2008 quality system.
2016 ISO 9001-2015 & Entered overseas market

In 2016, with the improvement of production and quality management, Lianggu was certified as ISO 9001-2015. At the same time, Lianggu has provided several batches of products that meet the Rohs and CA Prop 65 standards for overseas clients in the European Union and North America, and Lianggu has officially entered the overseas market.